General Chair: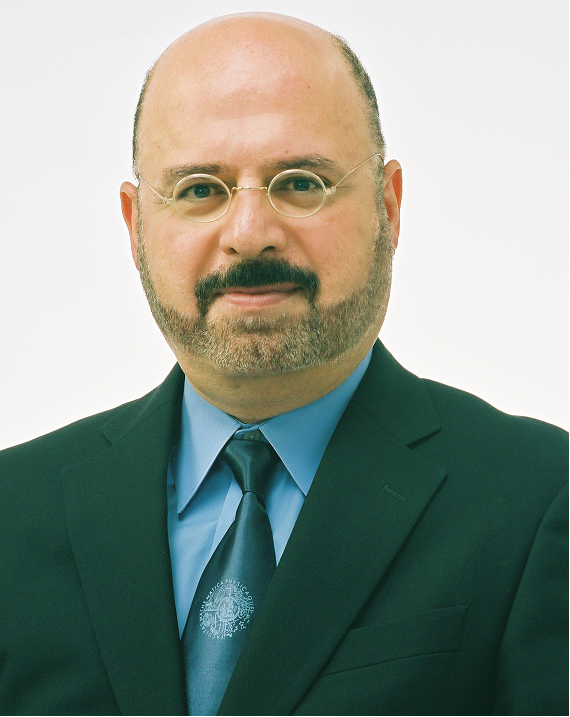 Prof.Dr.Hamido Fujita
Executive Chairman of i-SOMET Incorporated Association, Japan
Distinguished Professor: Iwate Prefectural University, Japan
Editor-in-Chief: Applied Intelligence (Springer)
Emeritus Editor-in-Chief: Knowledge-Based Systems
Vice President of International Society of Applied Intelligence
Doctor Honoris Causa (Óbuda University, Hungary)
Doctor Honoris Causa (Timisoara Technical University, Romania)
He is Executive of i-SOMET Incorporated Association, Japan, and Distinguished Professor at Iwate Prefectural University, Japan, he is also Research Professor at University of Granada, Spain. He is Highly Cited Researcher in Cross-Field for the year 2019 and in Computer Science for the year 2020 and 2021 by Clarivate Analytics. He received Doctor Honoris Causa from Óbuda University, Budapest, Hungary, in 2013 and received Doctor Honoris Causa from Timisoara Technical University, Timisoara, Romania, in 2018, and a title of Honorary Professor from Óbuda University, in 2011. He is Distinguished Research Professor at the University of Granada, and Adjunct Professor with Taipei Technical University, Taiwan, Harbin Engineering University, China and others. He supervised Ph.D. students jointly with the University of Laval, Quebec City, QC, Canada; University of Technology Sydney; Oregon State University, Corvallis, OR, USA; University of Paris 1 Pantheon-Sorbonne, Paris, France; and University of Genoa, Italy. Dr. Fujita is the recipient of the Honorary Scholar Award from the University of Technology Sydney, in 2012. He was the Editor-in-Chief for Knowledge-Based Systems (Elsevier) (2005-2019) and then Emeritus Editor of Knowledge-Based Systems in 2020~. Since 2020 he is currently the Editor-in-Chief of Applied Intelligence (Springer) and the Editor-in-Chief of International Journal of Healthcare Management (Taylor & Francis). He headed a number of projects including intelligent HCI, a project related to mental cloning for healthcare systems as an intelligent user interface between human-users and computers, and SCOPE project on virtual doctor systems for medical applications. He collaborated with several research projects in Europe, and recently he is collaborating in OLIMPIA project supported by Tuscany region on Therapeutic monitoring of Parkison disease.
Programe Chair:
Prof. Dr. Srikanta Patnaik
INTERSCIENCE Institute of Management & Technology (IIMT), Bhubaneswar, Odisha, India
Prof. Srikanta Patnaik is Director of I.I.M.T., Bhubaneswar, India. He has received his Ph. D. (Engineering) on Computational Intelligence from Jadavpur University, India in 1999. He has supervised more than 30 Ph. D. Theses and 100 Master theses in the area of Computational Intelligence, Machine Learning, Soft Computing Applications and Re-Engineering. Dr. Patnaik has published around 100 research papers in international journals and conference proceedings. He is author of 2 text books and 55 edited volumes and few invited book chapters, published by leading international publisher like IEEE, Elsevier, Springer-Verlag, Kluwer Academic, etc..
Dr. SrikantaPatnaik is the Editors-in-Chief of International Journal of Information and Communication Technology and International Journal of Computational Vision and Robotics published from Inderscience Publishing House, England and, Editor of Journal of Information and Communication Convegence Engineering and Associate Editor of Journal of Intelligent and Fuzzy Systems (JIFS), which are all Scopus Index journals.
He is also Editors-in-Chief of Book Series on "Modeling and Optimization in Science and Technology" published from Springer, Germany and Advances in Computer and Electrical Engineering (ACEE) and Advances in Medical Technologies and Clinical Practice (AMTCP), published by IGI Global, USA.
He is a member of Institute of Electrical and Electronics Engineering (IEEE) and Association for Computing Machinery (ACM). He is also Fellow of IETE, Life Member of ISTE, and CSI. Dr. Patnaik has visited more than 20 countries across the globe and visiting professors to some of the universities.
Prof. Dr.Kazumi Nakamatsu
University of Hyogo,Japan
Kazumi Nakamatsu received the Ms. Eng. and Dr. Sci. from Shizuoka University and Kyushu University, Japan, respectively. He is a full Professor at School of Human Science and Environment, University of Hyogo, Japan.

His research interests encompass various kinds of logic and their applications to Computer Science, especially paraconsistent annotated logic programs and their applications. He has developed some paraconsistent annotated logic programs called ALPSN(Annotated Logic Program with Strong Negation), VALPSN(Vector ALPSN), EVALPSN(Extended VALPSN) and bf-EVALPSN (before-after EVALPSN) recently, and applied them to various intelligent systems such as a safety verification based railway interlocking control system and process order control. He is an author of over 150 papers and 20 book chapters, and 10 edited books published by prominent publishers.
Kazumi Nakamatsu has chaired various international conferences, workshops and invited sessions, and he has been a member of numerous international program committees of workshops and conferences in the area of Computer Science. He serves as Editor-in-Chief of the International Journal of Reasoning-based Intelligent Systems(IJRIS) by Inderscience Publisher(UK) and an editorial board member of many international journals. He has contributed numerous invited lectures at international workshops, conferences, and academic organizations. He also is a recipient of some conference and paper awards. He is a member of Japan AI Society, Japan Facial Society, etc.
Publication Chair:
Dr. Roumiana Kountcheva
TK Engineering, Bulgaria
Roumiana Kountcheva is Vice President of TK Engineering. She got her MSc and PhD at the Technical University of Sofia, Bulgaria, and became Senior Researcher (SR) at TIE, in 1993.
R. Kountcheva had two post-doc trainings in Japan (Fujitsu, 1977 and Fanuc, 1980). She has more than 200 publications (including 32 book chapters and 5 patents), and presented 23 plenary speeches at international conferences and workshops. She is a member of IRIEM, IDSAI, IJBST Journal Group, and Bulgarian Association for Pattern Recognition.
R. Kountcheva participated as PI, Co-PI and team member of 47 scientific research projects. She is a reviewer of WSEAS conferences and journals, and edited several books for Springer SIST series. Her scientific areas of interest are in image processing and analysis, image watermarking and data hiding, multidimensional image representation, tensor representation, pyramidal image decompositions, image and video compression, CNC, programmable controllers, etc.
International Advisory Chair:
Dr. Pushpendu Kar
University of Nottingham, UK
Dr. Pushpendu Kar is an Assistant Professor in School of Computer Science at the University of Nottingham, Ningbo, China. Prior to this, he was a Research Fellow in the Department of ICT and Natural Sciences at Norwegian University of Science and Technology, Norway, a Post-Doctoral Research Fellow in the Department of Electrical & Computer Engineering at National University of Singapore and in the Energy Research Institute at Nanyang Technological University, Singapore. Dr. Kar has completed all his PhD, Master of Engineering, and Bachelor of Technology in Computer Science and Engineering. He was a research visitor at Inria Paris, France. He is a Sun Certified Java Programmer. Dr. Kar was awarded the prestigious Erasmus Mundus Postdoctoral Fellowship of European Commission, ERCIM Alain Bensoussan Fellowship of European Union, and SERB OPD Fellowship of Department of Science and Technology, Government of India. He has received many travel grants to attend conferences and doctoral colloquiums. Dr. Kar has more than 9 years of teaching, research, and industrial experiences including in a couple of highly reputed institutions around the world. He has worked as a software professional in IBM. Dr. Kar is the author of more than 30 scholarly research papers, which has published in reputed journals including ACM TAAS, IEEE TNSM, IEEE Systems Journal, IEEE Sensors Journal, Journal of Building and Environment, conferences including ICC, TENCON, IECON, PEDS and IT magazines. He is also inventor of four patents. He has participated in the program committee of several conferences, worked as a team member to organize short term courses, and delivered few invited talks. He is a regular reviewer of IEEE, Elsevier, Wiley, and Springer journals and conferences.
Prof. Dr. Sudip Misra
Indian Institute of Technology, Indian
Sudip Misra is a Professor, Fellow of IEEE, and Abdul Kalam Technology Innovation National Fellow in the Department of Computer Science and Engineering at the Indian Institute of Technology Kharagpur. He received his Ph.D. degree in Computer Science from Carleton University, in Ottawa, Canada. His current research interests include Wireless Sensor Networks and Internet of Things. Professor Misra has published over 350 scholarly research papers and 12 books. He has won eleven research paper awards in different Journals and Conferences. He was awarded the IEEE ComSoc Asia Pacific Outstanding Young Researcher Award at IEEE GLOBECOM 2012, California, USA. He was also the recipient of several academic awards and fellowships such as the Faculty Excellence Award (IIT Kharagpur), Young Scientist Award (National Academy of Sciences, India), Young Systems Scientist Award (Systems Society of India), Young Engineers Award (Institution of Engineers, India), (Canadian) Governor General's Academic Gold Medal at Carleton University, the University Outstanding Graduate Student Award in the Doctoral level at Carleton University and the National Academy of Sciences, India – Swarna Jayanti Puraskar (Golden Jubilee Award), Samsung Innovation Awards-2014 at IIT Kharagpur, IETE-Biman Behari Sen Memorial Award-2014, and the Careers360 Outstanding Faculty Award in Computer Science for the year 2018 from the Honourable Minister for Human Resource Development (MHRD) of India. Thrice consecutively he was the recipient of the IEEE Systems Journal Best Paper Award in 2018, 2019, and 2020. He was awarded the Canadian Government's prestigious NSERC Post Doctoral Fellowship and the Alexander von Humboldt Research Fellowship in Germany. His team received the GYTI Award 2018 in the hands of the President of India for socially relevant innovations.

Dr. Misra has been serving as the Associate Editor of different journals such as the IEEE Transactions on Mobile Computing, IEEE Transactions on Vehicular Technology, IEEE Transactions on Sustainable Computing, IEEE Network, and IEEE Systems Journal. He is the Fellow of the National Academy of Sciences (NASI), India, Indian National Academy of Engineering (INAE), the Institution of Engineering and Technology (IET), UK, British Computer Society (BCS), UK, Royal Society of Public Health (RSPH), UK, and the Institution of Electronics and Telecommunications Engineering (IETE), India. Professor Misra is the distinguished lecturer of the IEEE Communications Society. He has been serving the Executive Committee of IEEE Kharagpur Section since 2008 in different capacities. Presently, he is the Vice Chair of the IEEE Kharagpur Section. He is the Director and Co-Founder of the IoT startup, SensorDrops Networks Private Limited (http://www.sensordropsnetworks.com).
Organising Chair:

Prof. Dr. Xilong Qu
Changsha Normal University, China
Prof. Xilong Qu is the dean of School of Information Science and Engineering, Changsha Normal University. he is also the master degree student advisor for both Xiangtan University and Hunan Institute of Engineering. Prof. Xilong Qu received his Ph.D on Southwest Jiaotong University, he finished his post-doctor study in Post-doctoral Research Center of Computer Science and Technology, South China University of Technology. Prof. Xilong Qu is the young core teacher of Hunan and a member of "121" talents program of Hunan. Prof.Xilong Qu joined 4 projects from the National High Technology Research and Development Program of China (863 Program) and the National Natural Science Foundation of China, also he led the National Natural Science Foundation of Hunan, the Research Foundation of Education Bureau of Hunan Province, China and the National Science Foundation for Post-doctoral Scientists of China for 3, 1 and 1 times respectively. Prof. Xilong Qu published 4 books 35 articles (5 articles are indexed by SCI and the rest are indexed by EI). Prof. Xilong Qu is also invited for chairs and keynote speakers of numerous conferences and forums in China.
International advisory member:
Dr. Muhammad Ibrar
ILMA University, Pakistan
Dr. Muhammad Ibrar is a Ph.D scholar of Public Administration, in School of Management, Harbin Institute of Technology, Harbin, P.R China. Before commencing his doctoral research, he worked as a lecturer in Government Postgraduate College Dargai Malakand. He received his post-graduation degree in Sociology from the University of Agriculture, Peshawar, Pakistan. Currently his research area is CPEC transportation and policy making.
Finance Chair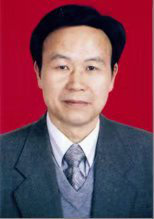 Prof.Taosheng Wang
Hunan International Economics University, China
Taosheng Wang is a doctor, professor of Applied Economics (International Trade Direction), specialist of General Office of the State Council, director of Chinese Society of World Economy, Vice Chairman of the Expert Committee of China Association of Trade in Service, master tutor. He is the dean of School of Business of Hunan International Economics University, chief expert of the provincial-level social science key research base. He is also foregoer of provincial-level key construction course 'International Trade', provincial-level teaching team 'International Trade', provincial-level characteristic specialty 'International Economics and Trade'. His main research areas are international economic and trade theory and policy; institutional innovation and international trade; international competitive advantage and competitive strategy.
Silai Zhou
Founder of IRNet China
Technical Program Committee Chair:
Prof. Sudip Misra
Department of Computer Science & Engineering
Indian Institute of Technology
West Bengal, India
Dr. Rashid Ali

Department of Computer Engineering
Aligarh Muslim University
Aligarh, India
International Advisory Committee:
Mahapatra, Rabi N, Texas A&M University, USA
Misra, Subhas C., IIT Kanpur, India
Mitra, Pabitra, Indian Institute of Technology Kharagpur, India
Phillips-Wren, Gloria, Loyola University Maryland, USA
Reddy, P. Krishna, International Institute of Information Technology, India
Serhani, M. Adel, United Arab Emirates University, United Arab Emirates
Popentiu Vladicescu, Florin, City University, UK
Qu, Guangzhi, Oakland University, USA
Cui, Zhihua, Taiyuan University of Science and Technology, China
Shan, Tony C., Wachovia Bank, USA
Shukla, Anupam, Indian Institute of Information Technology and Management, Gwalior (ABV-IIITM), India
Soto Acosta, Pedro, University of Murcia, Spain
Trappl, Robert, Austrian Research Institute for Artificial Intelligence (OFAI), Austria
Tzafestas, Spyros, National Technical University, Greece
Yeap, Wai-Kiang, Auckland University of Technology, New Zealand
Zhang, Yudong, Nanjing Normal University, China
Zorat, Alessandro, University of Trento, Italy
Das, B.K., Government of India, India Davis, Joseph, The University of Sydney, Australia
De La Escalera Hueso, Arturo, Universidad Carlos III de Madrid, Spain
El Mohajir, Mohammed, Dhar Mahraz University, Morocco
Hessami, Ali, Vega Systems, UK
Hsu, Yen-Tseng, National Taiwan University of Science and Technology, Taiwan
Jain, Lakhmi C., Bournemouth University, UK
Jain, Sanjay, National University of Singapore, Singapore
Khatua, Chidananda, Intel Corporation Inc., USA
Kiper, Ayse, Middle East Technical University, Turkey
Kohout, Ladislav J., Florida State University, USA
Koukam, Abderrafiaa, Universit de Technologie de Belfort Montbliard, France
Langari, Reza, Texas A&M University, USA
Liu, Feng, Wuhan University, China
Ma, Maode, Nanyang Technological University, Singapore
Mahalik, N. P., California State University, Fresno, USA
Yadavalli, V.S.S., University of Pretoria, South Africa Apolloni
Bruno, Universit degli Studi di Milano, Italy
Chen, Shyi-Ming, National Taiwan University of Science and Technology, Taiwan
Coulibaly, Yahaya, University Technology Malaysia, Malaysia
Shafazand, M. Hassan, Shahid Bahonar University of Kerman, Iran
Program Review Committee:
Dr.Noman Sohail,University of east London, UK
Dr.Jaheer Mukhtar KP, Kristu Jayanti College Autonomous Bengalure Karnataka,India
Dr.Muhammad Fahim Khan,University of Peshawar,Pakistan
Dr. Shahid Karim,Ilma University,Pakistan
Dr. Fakhar Shahzad ,ILMA University, Karachi, Pakistan
Dr. Muhammad Bilal,Harbin Engineering University,China
Dr. Hasin Bano,Universiry of Baltistan,Pakistan
Dr. Hafeezullah Memon CText FTI,Zhejiang Sci-Tech University,China
Dr. Brian SIU, City University of Hong Kong
Prof.Dr. Xilong Qu, Hunan University of Finance and Economics, China
Prof. Jun Tao, Jianghan University, China
Dr. Wei Wei, Xi'an University. of Tech, China
Dr. Hyunsung Kim, Kyungil University, Korea
Dr. Faisal Syafar, UNM Parangtambung, Indonesia
Dr., Nikolaos Pellas, University of the Aegean, Greek
Dr., Alexey Nekrasov, Southern Federal University, Russia
Prof.Dr. Yahaya Coulibaly, University Technology Malaysia, Malaysia
Prof.Dr. Tongliang Fan, China Maritime Police Academy, China
Prof. Junjie Lv, University of Wuhan Polytechnic, China
Prof.Dr. Roman Szewczyk,Industrial Research Institute for Automation and Measurements PIAP,Poland
Prof.Dr. Hao Wang, State Key Laboratory of Rolling and Automation, Northeastern University, China
Prof.Dr. Imran Memon, Zhejiang University, China
Prof.Dr. Guodong Wang , South Dakota School of Mines and Technology, Rapid City, USA
Prof.Dr. Vladicescu Popentiu, Florin, City University, UK
Prof.Dr. Guangzhi Qu, Oakland University, USA
Prof.Dr. V.S.S. Yadavalli, University of Pretoria, South Africa
Prof.Dr. Bruno Apolloni, Università degli Studi di Milano, Italy
Prof.Dr. Harry Bouwman, Delft University of Technology, Netherlands
Dr. Cristina Alcaraz, University of Malaga, Spain
Dr. Mohamed Atef, Assiut University, Egypt
Dr. Weilin Wang , University of Georgia, USA
Dr. Bensafi Abd-Ei-Hamid, World Islamic Sciences and Education University, Jordan
Dr. Yudi Gondokaryono, Institute of Teknologi Bandung, Indonesia
Dr. Hadi Arabshahi, Ferdowsi University of Mashhad, Iran
Dr. Qian Lv , Western Digital, USA
Dr. Alojz Poredo, University of Ljubljana, Slovenia
Dr. Mohamed F. El-Santawy, Cairo University, Egypt
Dr. Tongpin Liu, University of Massachusetts Amherst, USA
Dr. Seema Verma, Banasthali University, India
Prof. Loc Nguyen, Director of International Engineering and Technology Institute (IETI), Vietnam
Prof. Cheng-Yuan Tang, Huafan University, Taiwan
Prof.Dr. Ing Kong, RMIT University, Australia
Prof.Dr. Gerald Midgley, Centre for Systems Studies, Business School, University of Hull, UK
Prof.Dr. Khubaib Ahmed, Hamdard University, Pakistan
Prof.Dr. Moustafa Mohammed Eissa, Faculty of Engineering-Helwan University, Egypt
Dr. Liang Zong, Shaoyang University, China
Dr. Xilang Tang, Airforce Engineering University, China
Dr. Fernando Boronat Seguí, UNIVERSIDAD POLITéCNICA DE VALENCIA, SPAIN
Dr. Alexandros Fragkiadakis, Institute of Computer Science (FORTH-ICS), Greece
Dr., Wen-Cheng Lai, National Penghu University of Science and Technology, Taiwan
Dr., Jian-wei Liu, China University of Petroleum, China
Dr., ARUN AGARWAL, Siksha 'O' Anusandhan Deeemed to be University, India
Dr., Biju T. Sayed Mohammed, Dhofar University, Indian
Prof., Wuyi Yue, Konan University, Japan
Dr., Juan M. Carrillo, Universidad de Murcia, Spain
Dr., Ioan-Lucian Popa, University Alba Iulia, Romania
Dr., Xu Zezhong, Changzhou Institute of Technology, China
Dr., Ray-Hwa Wong, Hwa-Hsia University of Technology, Taiwan
Dr., Saman Shojae Chaeikar, K. N. Toosi University of Technology, Tehran, Iran
Dr., HAMIDA Souraya, Université Batna 2, Algérie, Algeria
Dr., Teodor Lucian Grigorie, Ecole de Technologie Superieure, Romania
Dr., Ong Pauline, Universiti Tun Hussein Onn Malaysia, Malaysia.
Dr., Tsun Ku, Institute for Information Industry, Taiwan
Dr., Jahangir Dadkhah Chimeh, Iran Telecommunication Research Center, Iran
Dr., Soumyadip Bandyopadhyay, System Analysis and Modeling Group Hasso Plattner Institute, Germany
Dr., Jian-wei Liu, University of Petroleum, China
Dr., Dariusz Jacek Jakóbczak, Koszalin University of Technology, Poland
Dr., Jun Guo, East China Normal University, China
Dr., A.D.N.SARMA, Centre for Good Governance, Indian
Dr., Ing. Kuan Chee, University of Nottingham Ningbo China , China
Dr., Xu Wang, Heriot Watt University, UK
Dr., Zahéra Mekkioui, University Abou Bekr Belkaid of Tlemcen, Algeria
Dr., Wolfgang A. Halang, Faculty of Mathematics and Computer Science, D-58084 Hagen, Germany
Prof., X. SUSAN CHRISTINA, MIET Engineering College, Indian
Dr., Gordon Huang, University of Regina, Regina, Canada
Dr., Xi Vincent Wang,KTH Royal Institute of Technology, Sweden
Dr., MEHMET NURİ AKINCI, İstanbul Teknik Üniversitesi, Ayazağa Kampüsü
Dr., Fateh Mebarek-Oudina, Skikda University, Algeria
Dr., Zahéra Mekkioui, University of Tlemcen, Algeria
Dr., Elias Shokati Asl, University of Tabriz, Iran
Dr., Carlos Calderón Córdova, Universidad Técnica Particular de Loja, República del Ecuador
Dr., Grigoras Gheorghe, Technical University of Iasi, Romania
Dr., Kei Eguchi, Fukuoka Institute of Technology, Japan
Dr., Roberto Nardone, Regional Consortium of Universities and Research Centers in Campania Region, Itliy
Dr.,Tan Yi Fei, Multimedia University, Selangor
Dr., Shahbaz Pervez, Yanbu University College, Saudi Arabia
Dr., Chii-Wai CHOW, Chinese University of HongKong, China
Dr., Zhao-Hui Li, Dalian Maritime Unisversity, China
Dr., P.M.Meshram, Yeshwantrao Chavan College of Engineering (Y.C.C.E), India
Prof., Qiao GUO, Beijing Institute of Technology, China
Prof., Cheng-Yuan Tang, Huafan University, Taiwan
Dr., Nurul Hidayah Binti Ab Rahman, Universiti Tun Hussein Onn Malaysia, Malaysia
Dr.,P. BALASUBRAMANIAN, Nanyang Technological University, Singapore
Dr., xiangshuai Tao, the PLA University of science anf technology, China
Dr., chen Han, Army engineering university of PLA, China
Dr., Ing. Jan Kubíček, Technical University of Ostrava, Ostrava
Dr., Krzysztof Dyczkowski, University of Adam Mickiewicz, Poland
Dr., Vasilios Zarikas, University of Applied Sciences, Greek
Dr., GIUSEPPE D'ANIELLO, Università degli Studi di Salerno, Italy
Dr., Asaad Y. Shamseldin, The University of Auckland, New Zealand
Dr., Muhammad Hafidz Fazli Bin Md Fauadi, Universiti Teknikal Malaysia Melaka (UTeM), Malaysia
Prof., Anabela Moreira Bernardino ,Polytechnic Institute of Leiria, Portuguesa
Prof.,BASEL ALI MAHAFZAH,University of Jordan,Jordan
Dr.,Ashkan Yousefpour, The University of Texas at Dallas, USA
Deputy Dean, LIM WEI HONG, UCSI University, Faculty of Engineering, Technology and Built Environment, Kuala Lumpur, Malaysia
Dr. Haitao Wang, Nanjing Audit University Jinshen College, China
Dr. Raghu N, Faculty of Engineering & Technology, Jain University, India
Dr. Amir Sultan Khan, Kohat University of Science and Technology Kohat, Pakistan
Dr. Alireza Mohammadpour, Information and Communication Engineering, Sapienza University of Rome, Italy
Dr. Devbrat Pundhir, Department of Physics, Raja Balwant Singh Engineering Technical Campus, India
Dr. Maad Kamal Al-anni, College of Engineering, Computer and Information Majority, Al-Iraqia University, Iraq
Prof. Zhuming Bi, Purdue University Fort Wayne, USA
Prof. Dr.Kelvin K.L. Wong, University of Adelaide,Australia
Prof.Dr.W.J. Chris Zhang, University of Saskatchewan,Canada
Prof.Dr.Andrew Ip, University of Saskatchewan,Canada
Dr. Alok Kumar , Harbin Institute of technology,China
Dr. Salim Khan, Kohat University of Science and Technology,Pakistan
Prof. Dr. Asif Ali Laghari,Sindh Madressatul Islam University,Pakistan
Dr.Anas Bilal,Beijing University of Technology,China